Here is my set of cards, recently received from USA. I found them on Etsy.com in a boutique called :

TotemsandTalismans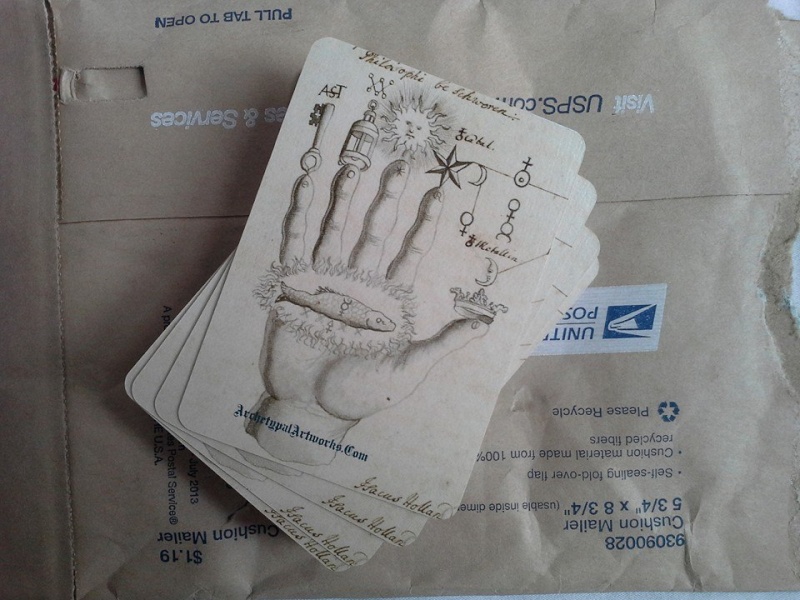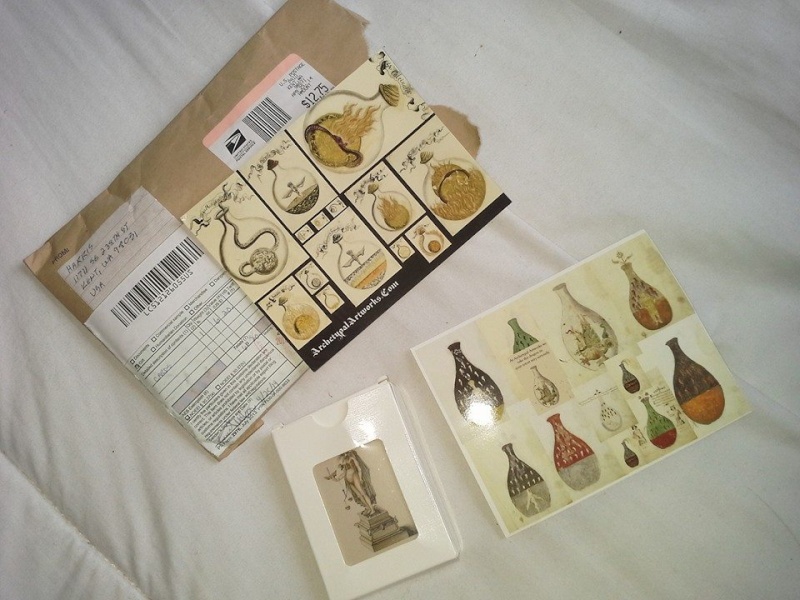 And here is the boutique of the seller. Rick is very friendly and will respond quickly to all of your questions :
The cards are nice and can be used or for meditation or divination, & contemplation purposes. They come in a small box and under blister. Two postal cards are also in the photos above.
The images come from the well known Manly P Hall collection online and create a perfect alchemical atmosphere for these cards.